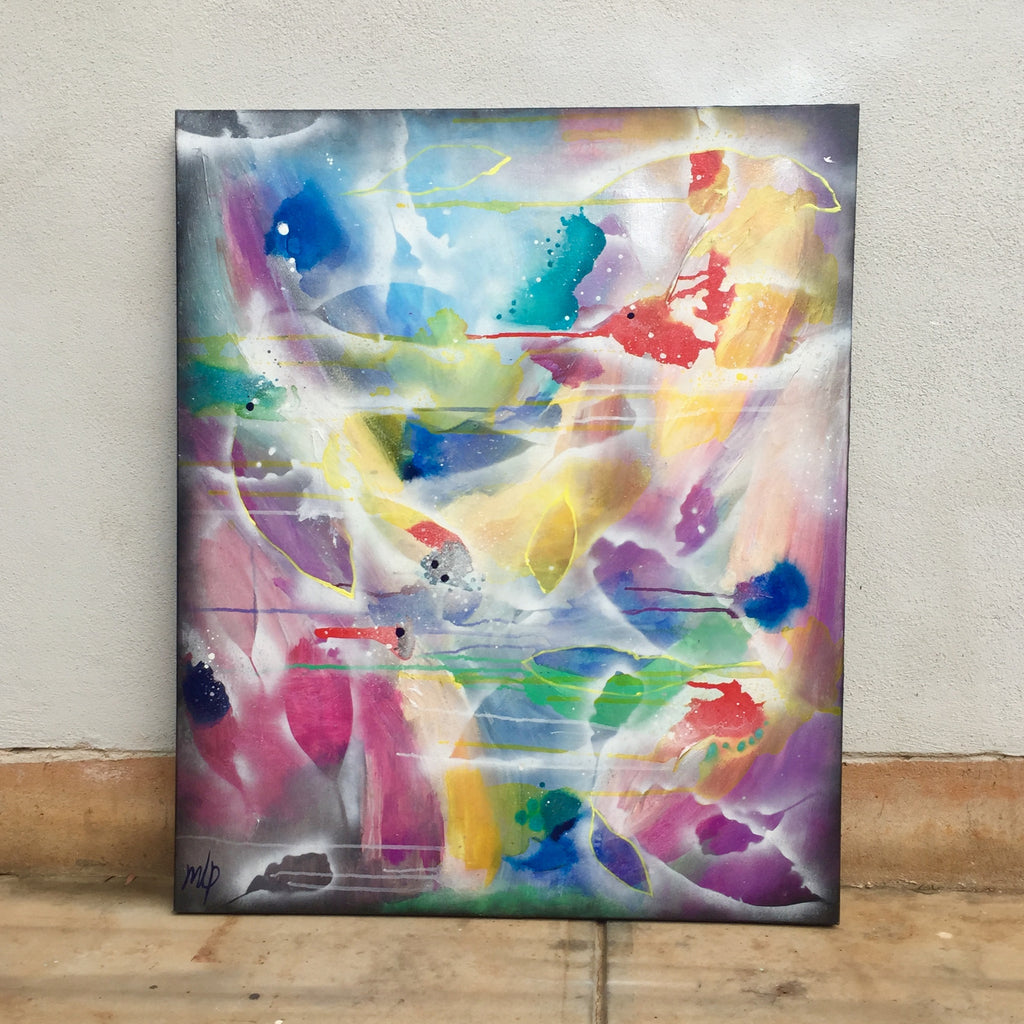 Milly Pearce
"Leaf impressions - Color #1" by Milly Pearce
On Sale Now 
WAS $430.00
Save $80.00 
NOW $350.00 (as is)

Ask us to arrange box framing to add a sophisticated touch to your home.

"Leaf impressions - Color #1" by Milly Pearce
Acrylic Ink Aerosol on Canvas
(W) 760 X (H) 910 mm
AUD$430
Leaf impressions, like so many of Pearce's works offer a burst of nature to the home or office with maximum flexibility for styling over a lifetime.

Leaf impressions is an original work that has not been photographed or scanned for reproduction - You are purchasing a unique, original work that will not be seen elsewhere.


Milly Pearce (b1984 South Australia) is an emerging abstract nature artist who recently launched a signature series of paintings, textiles, prints and jewellery.
An ambiguous perspective in art is essential to Milly's work. She is inspired by the beauty of the unknown, the mesmerising act of daydreaming, the wonder of seasonal patterns and nature's life cycle. She works in an abstract expressionist painting style layering organic marks of ink, aerosol, acrylic, and chalk pastels. 
Her landscape nature photography reflects an impressionist approach fused with digital media. She captures the tree canopy through the seasons in multi dimensions.
Milly graduated with a BA of Fine Arts at Curtin University in 2014. She has exhibited throughout South Australia in both solo and group shows including the Adelaide Fringe and the SALA festival.
---
Share this Product