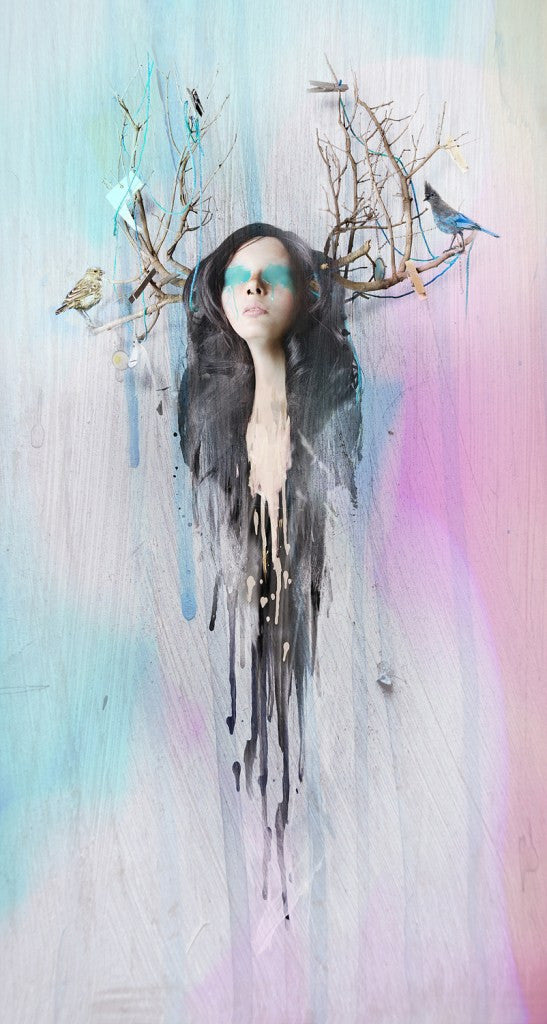 Gee Greenslade
"Because of Our Plans Man" by Gee Greenslade from Strange Lonesome Monsters (collection)
"Because Of Our Plans Man"
From the award-winning Strange Lonesome Monsters Collection
Giclée archival, fine art master print on Hahnemühle Photorag (
Framed)
Edition: 1 [No #.1 of 6 available]
(W) 790mm x (H) 1640mm
AUD$3,500 (edition #1.)

Please enquire about world and Australia-wide packing and shipping for this artwork.

1.64 meters in height, beautifully presented as the artist intended and framed in white. This is the only edition where all fine details throughout the image can be seen clearly. Signed by the artist with certificate of authenticity and registered with the Hahnemühle artist registry.


This image has not been photographed or scanned for use in commercial production of other products and is a one off, original Fine art Photographic print, guaranteed to last 75 years+ if kept safe. 

THE COLLECTION
This image is a part of the Strange Lonesome Monsters series, Winner of the Contemporary Photographic Artist of the year award, Gold with Distinction at the South Australian Photographic Awards, published nationally and exhibited throughout South Australia.

Please Note: The price shown is for Edition #1. Each work in the Strange Lonesome Monsters collection increases by 15% on the price of the edition before it as expressed below;

Edition #No  PRICE
Edition #2    $4025
Edition #3.   $4628
Edition #4.   $5321 
Edition #5.   $6119 
Edition #6.   $7025
ARTIST BIOGRAPHY
Gee is a photographer, Artist, Photographic retouch artist, Co-Host of Photoshop Adventures, Digital Photography Lecturer at the University of South Australia, Photoshop Trainer and a bit of a hippy.

She started her career studying at the University of South Australia, but found a love of digital processing techniques after working for a handful of Adelaide's top portrait photography studios. A perfectionist at heart but a true goober through and through Gee handles her work with humour, quiet professionalism and a disarming honesty.

National - Multi-Award-Winning AIPP Photographer
AIPP Master of Photography

2016 AIPP Australian Illustrative Photographer of the year
2015 AIPP Australian Illustrative Photographer of the year

2015 South Australian Professional Photographer of the year
2015 South Australian Portrait Photographer of the year
2013 South Australian Creative Photographer of the year

2012 South Australian Professional Contemporary Art Photographer of the year
2012 South Australian Professional Open (Illustrative) photographer of the year

#Adelaide #Sydney #Melbourne #Perth #Hobart #Brisbane #London #Amsterdam #NewYork #LosAngeles #NYC #LA #Homestyling #Art #InteriorStyling #WorldArt #AwardedArt #Photography #geegreenslade

COPYRIGHT: This image is not to be reproduced by any person, business, or entity without the expressed and written consent of the artist Gee Greenslade. hello@geegreenslade.com
---
Share this Product
---
More from this collection